Arabicum : Ra-Chi-Nee-Pan-Dok / RCN
It is originally from Arab peninsula. It is considered as one of Arabicums. The cuttings were imported from the Arabian countries to Thailand.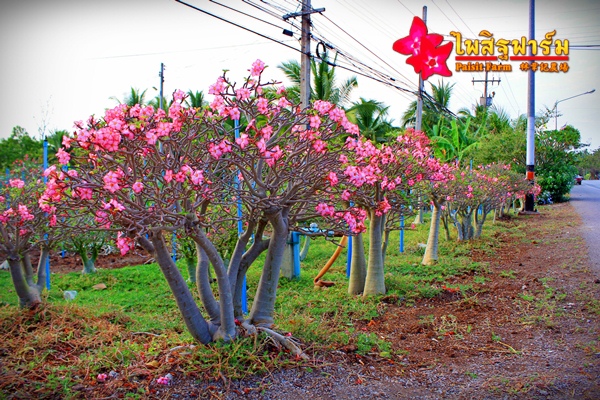 Characteristics of Ra-Chi-Nee-Pan-Dok / RCN
Very fruitful flowers, small light-pink flowers, blossoming altogether, shedding leaves when blossoming, so called 'Ra Chi Nee Pan Dok' (Queen of Thousand Flowers).
Small leaves, live green leaves, thin leaf edge, some leaves have yellow stripes looking like gold spotted leaves, glossy leaves with no hair on both sides.
Medium-sized plant, beautiful bush shape, short bush, many small branches grown out of the trunk.
Medium pod bearing rate, pods and seeds smaller than other plants in Arabicum.
Plant grown from seed show good characteristics and is diverse in characteristics.
Cuttings have beautiful trunk and bush shape.
Grafted plants with RCN have beautiful flowers and bush shape.
In present, RCN is a very popular plant domestically and internationally. There is a large amount of imported seeds. The plants grown from seeds are very diverse in characteristics; usually turn out to be RCN hairy leaves, dwarf RCN, etc. In fascinated RCN lover circle, cuttings or grated plants from original RCN are more preferable than seeds.
From our long experience, we believe that RCN is a hybrid between Adenium Somalense and Arabicum because sometimes, in growing process, all the seedlings turns to be Adenium Somalense, and in some other times, there are Yak Saudi and RCN in the same tray.
---
Grafted plants Arabicum : Ra-Chi-Nee-Pan-Dok / RCN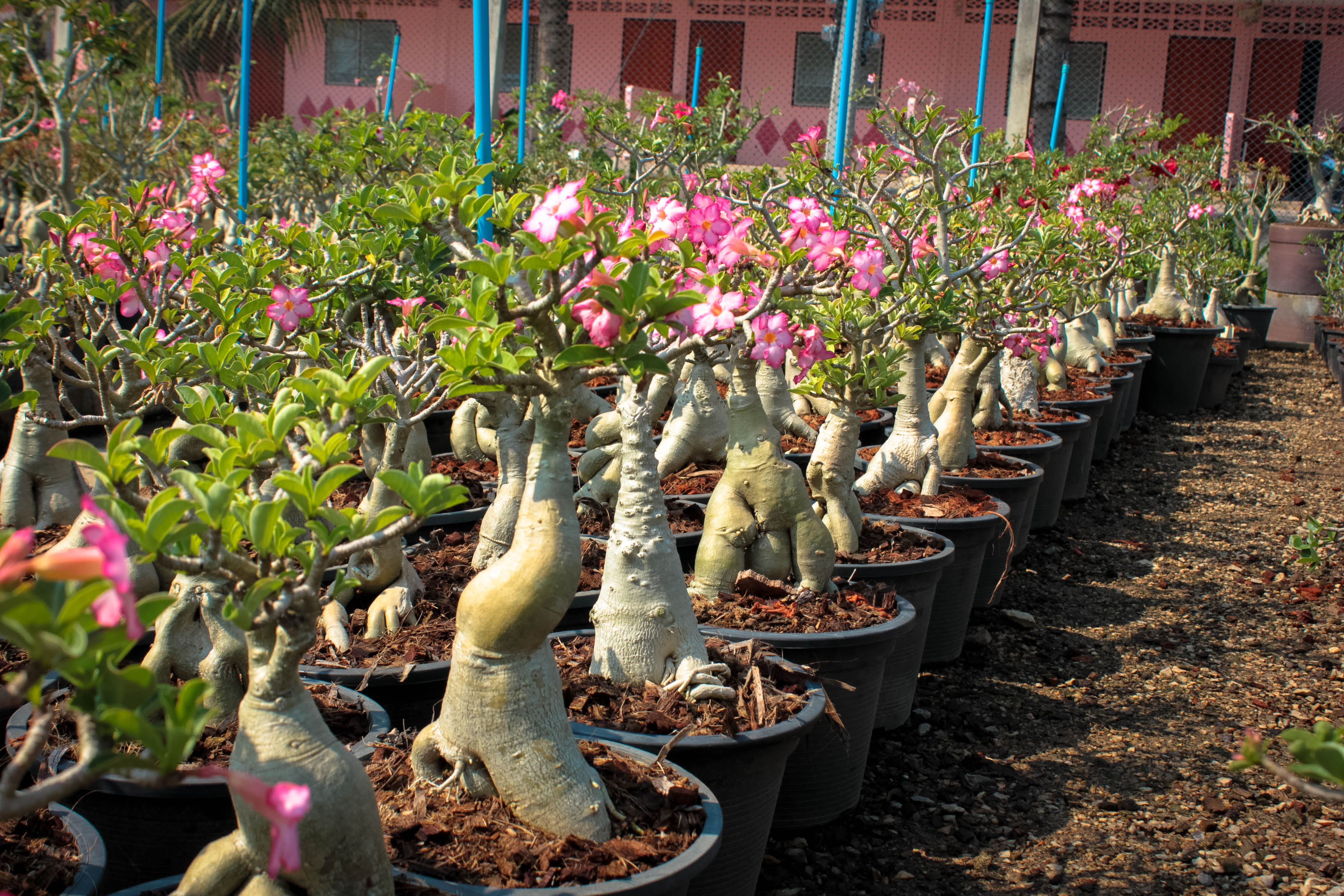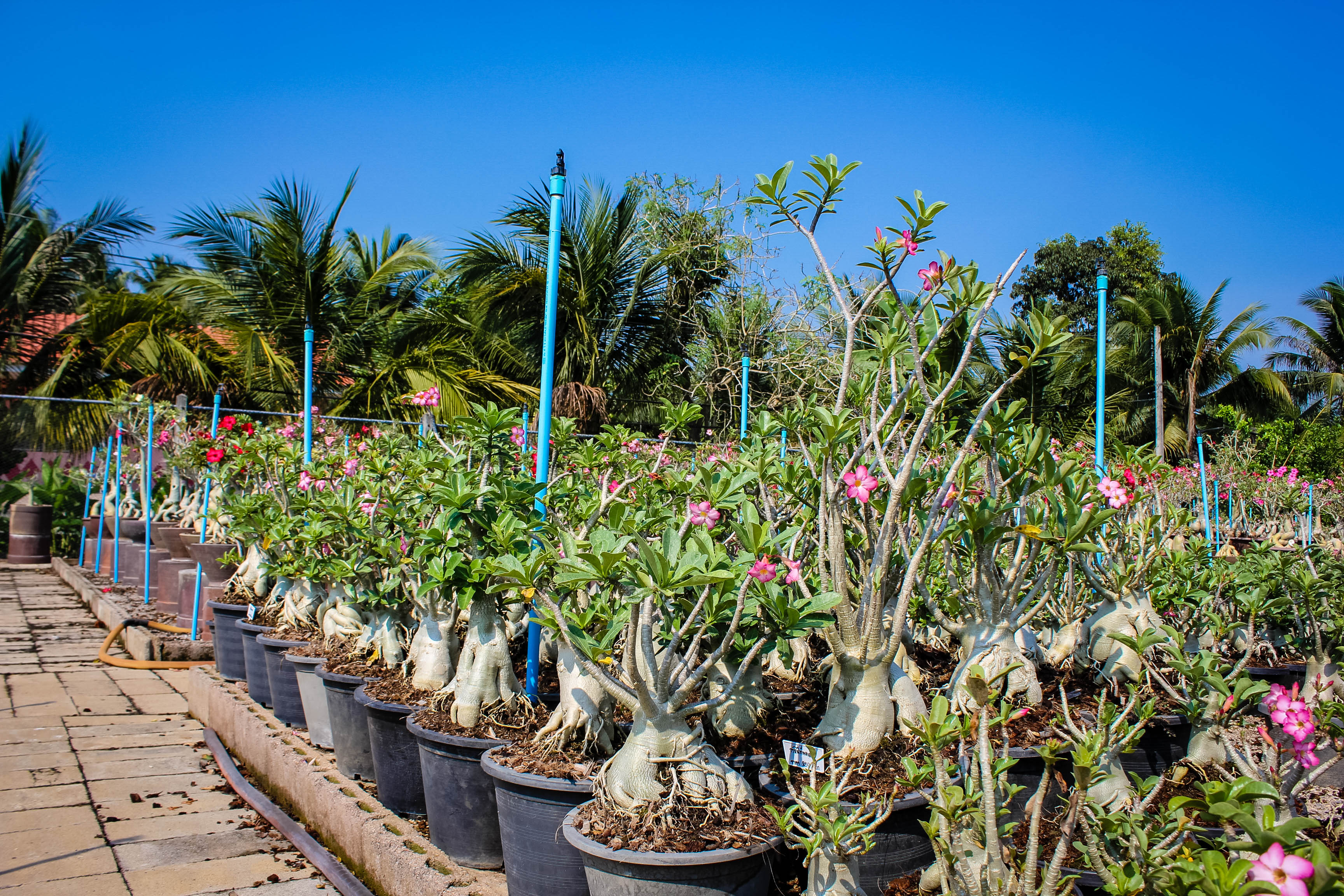 ---
Adenium seedling Arabicum : Ra-Chi-Nee-Pan-Dok / RCN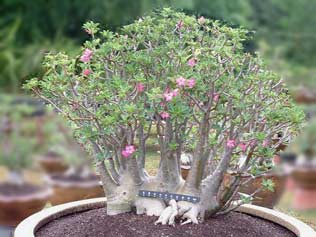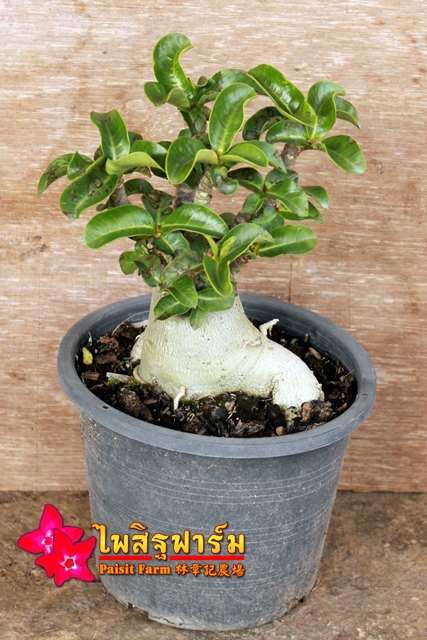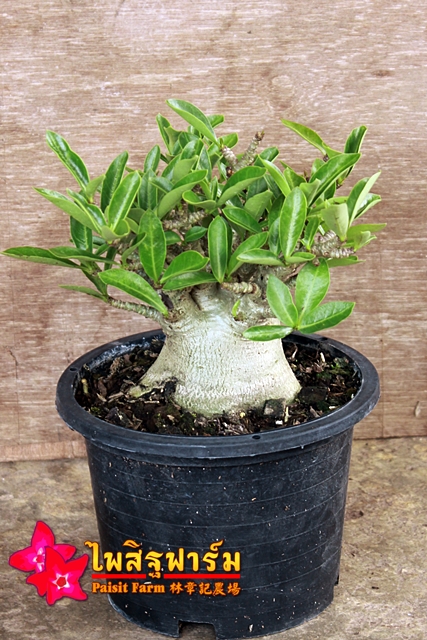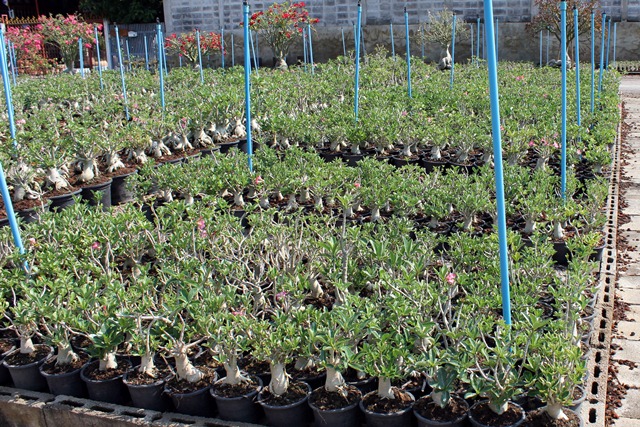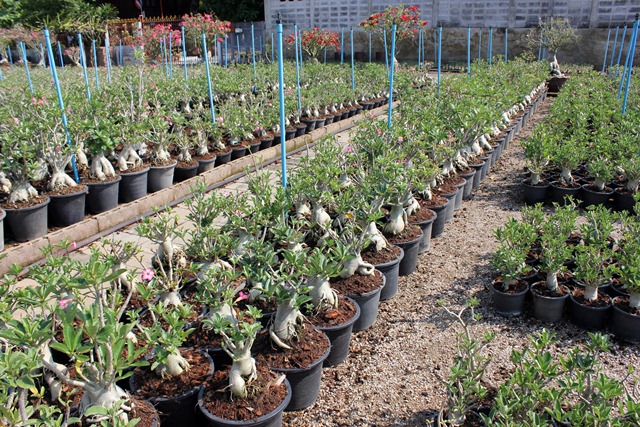 ---
Tall shape Arabicum : Ra-Chi-Nee-Pan-Dok / RCN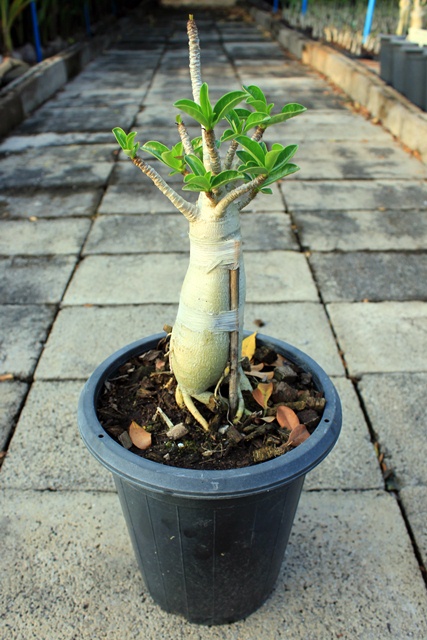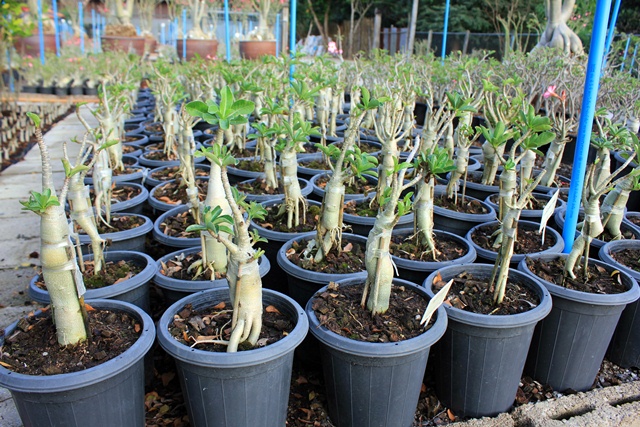 ---
Adenium cutting plants Arabicum : Ra-Chi-Nee-Pan-Dok / RCN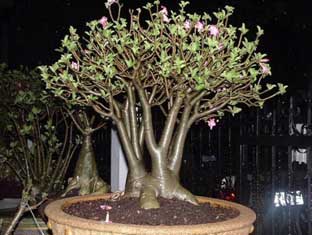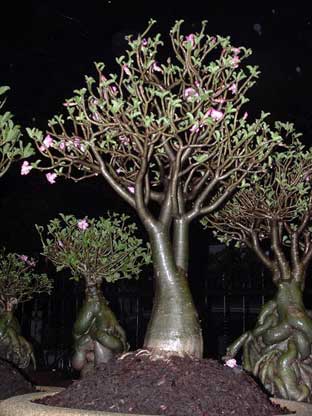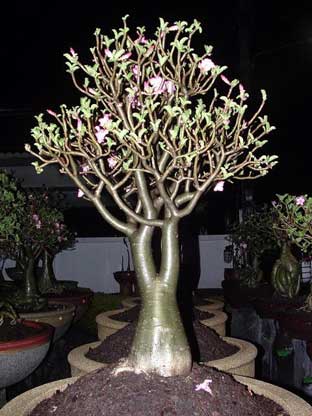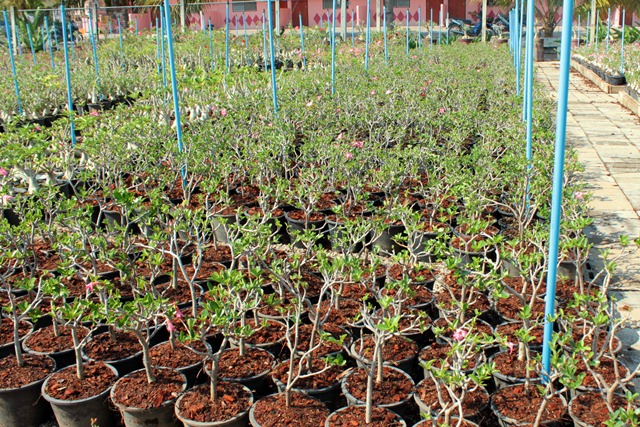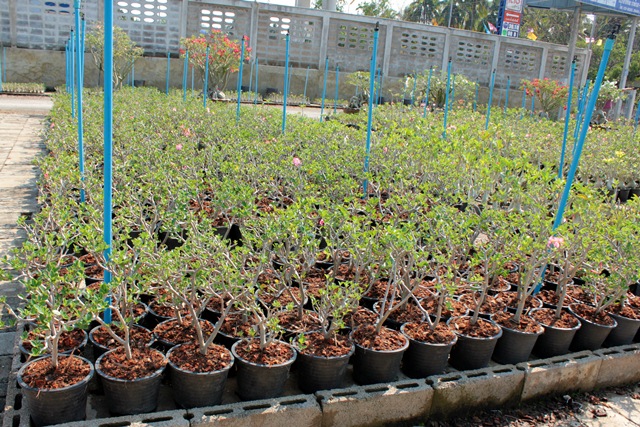 We have seeds, stems, seedlings, cuttings and grafting of RCN for you